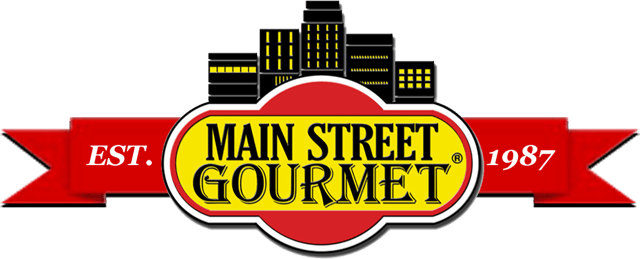 Main Street Gourmet History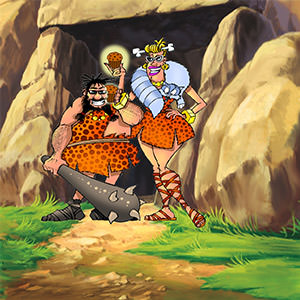 Henrietta, Gorg the Great's favorite mistress, makes the first muffin in North America. Gorg complains that they are too salty.
4507 BC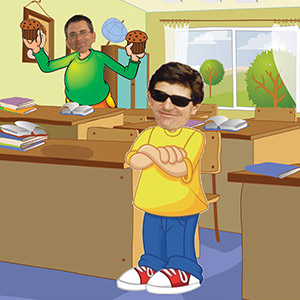 Steve Marks and Harvey Nelson meet in nursery school.
Harvey takes two blueberry muffins at snack time, leaving none for Steve. This would leave an indelible mark on both of them.
1964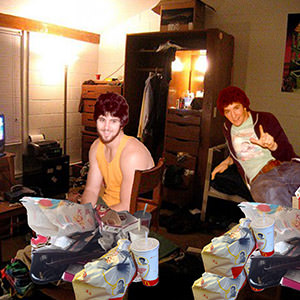 Harvey and Steve become roommates in college.
Unwilling to clean dishes (or anything else in the kitchen), they eat out every meal where they first see the magic of eating prepared foods.
1978
While digging for gold Harvey discovers Henrietta's original recipe. He adds a few secret ingredients (love and the souls of koala bears) and takes out some salt.
Armed with the perfect muffin, Steve and Harvey open Main Street Muffins in downtown Akron, Ohio.
More than 3 Billion visit the store on opening day (almost equaling the number of people at the future Glenn Beck rally).
1987
Urged by a local diner, Main Street Muffins begins selling frozen muffin batter wholesale.
1988
Main Street Muffins produces cookie dough as a favor for some customers.
We gain a large quick service restaurant chain as an account and the first sales rep is hired to sell muffin batter outside of Northeast Ohio.
1989
We outgrow the downtown building and move into an old fish distribution warehouse. Simultaneously, Main Street Muffins becomes the number one user of Christmas tree car deodorizers in an effort to eliminate fish smell from building.
Astronaut John Glenn visits Main Street Muffins. He officially becomes the only person to have orbited the earth and eaten a Blueberry Main Street Muffin. His comment, "They are out of this world."
1990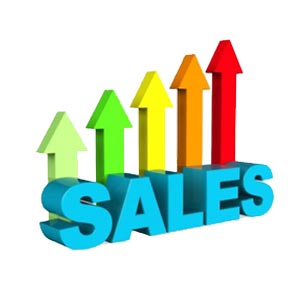 Main Street Muffins grows quickly via more regions and more restaurants with the quick service customer.
1991
Main Street Muffins gets on the Inc. 500, Inc. magazine's list of the 500 fastest growing companies in America; we come in at number 319.
First year of Muffins for Mammograms fund raiser.
Finally fish smell is eliminated from building.
1992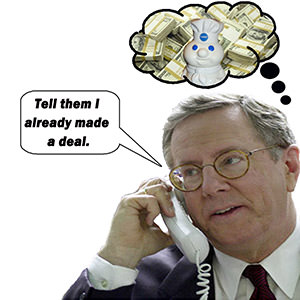 Main Street Muffins gets on the Inc. 500 again, and comes in at number 285 of the fastest growing companies in America.
Steve is overheard saying, "It's nice being on the Inc. 500, but it would be better to be on the Forbes 400"
Ernst and Young presents Main Street Muffins with the Entrepreneur of the Year award for Northeastern Ohio.
1993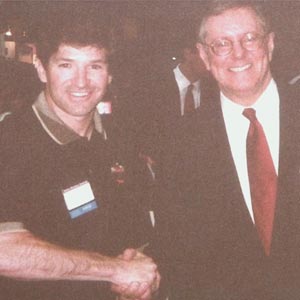 We begin selling the now famous fat free and low fat Main Street Muffin batters.
Steve meets Steve Forbes to discuss inclusion on the Forbes 400.
1994
Main Street Muffins moves into our new 25,000 square foot manufacturing plant on Muffin Lane… not a coincidence.
We also begin a licensing agreement in England and begin to form a relationship with a large family restaurant chain.
1995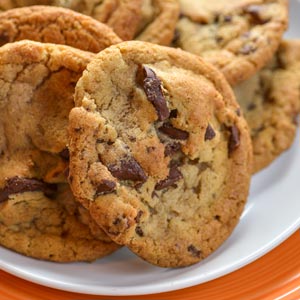 Main Street Muffins is sold to Kapok, eventually named Feature Foods, and acquires Cambritt Cookies.
We begin to make custom batters.
"Hey, let's make exactly what people want, let's allow them to be different from the guy next door" – what was at first thought to be a stroke-induced outburst from Harvey turned out to be Main Street's new business strategy.
1996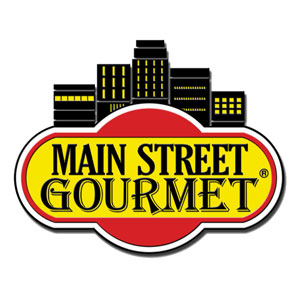 We change our name from Main Street Muffins to Main Street Gourmet® (MSG); after all, we produce something called Hearty Bran – you don't get much more gourmet than that.
We acquire Creative Brownie, a mail order business.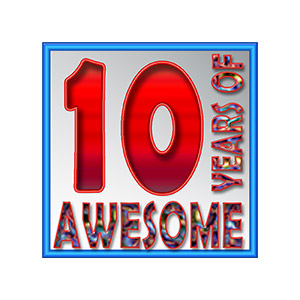 Company celebrates its 10th anniversary.
More than 40,000 claim to have invested in the original business and were also instrumental in the success of Main Street Gourmet®.
1997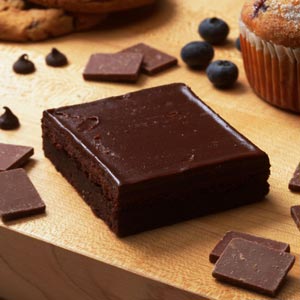 We introduce scones, Decadent cookies and thaw and serve Brownies. Due to a lawsuit with their spokes model, Fruity Crocker (Betty's sister), the company exits the blueberry muffin perfume business.
1998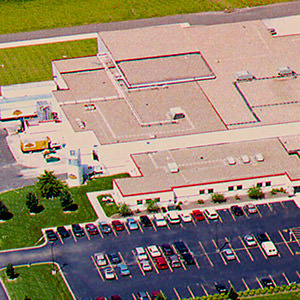 Main Street Gourmet® acquires Isabella's® and expands its production facility to 55,000 square feet.
We also purchase and install rack ovens creating our own "Wall of Ovens" (an homage to rock concerts and their "Wall of Sound"). This enables us to bake in the plant for the first time. It also alleviates the problem of eating frozen muffin batter every morning.
We introduce the "softer" Biscotti.
1999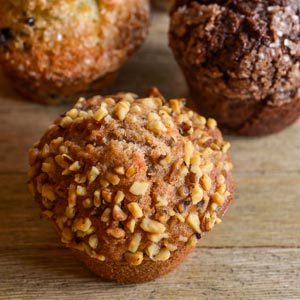 Main Street Gourmet® enters the Fund Raising Industry and exits the mail order business by selling the Creative Brownie company.
We introduce thaw and serve muffins (considered selling "serve and thaw muffins" but became concerned about dental injuries).
2000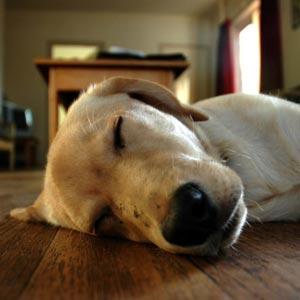 Not a very eventful year.
2001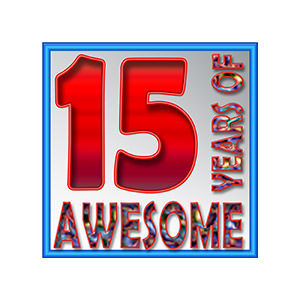 Main Street Gourmet® celebrates 15 years of playing in batters and destroying people's diets. (If only Gorg was alive now!).
120,000 people claim to have invested in the original business, and to have been instrumental in the success of Main Street Muffins.
2002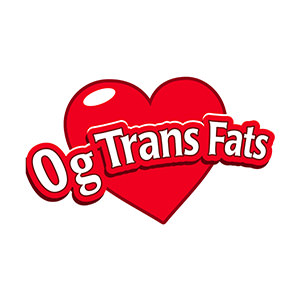 Trans fats are identified as having a negative impact on our health and, as a result, we proudly announce that our All Natural Muffin Batters and our Isabella's®Thaw & Sell Muffins have always been trans fat free.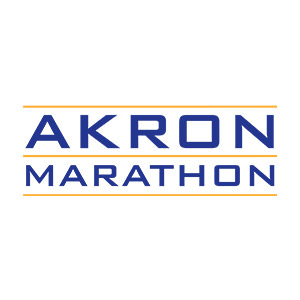 Steve Marks and his family start the Akron Marathon. It is wildly speculated that the marathon was started so that people could eat more muffins, cookies and brownies.
Much less known, Harvey and his family start an 8-hour Comedy Central TV marathon where they actually do eat more muffins, cookies and brownies.
2003
The first No Muffin Left Behind Outlet Sale is held on Muffin Lane. The sale is created to alleviate an overstock of "slightly off spec" products with proceeds going towards travel expenses for John Calaway, a Main Street Gourmet® employee and 2005 Special Olympics participant in Nagano, Japan. For the record, John came home with 2 gold medals and 1 bronze medal.
Additionally, Muffins for Mammograms has a record year as a result of WQMX joining Akron General and Main Street Gourmet® as sponsors.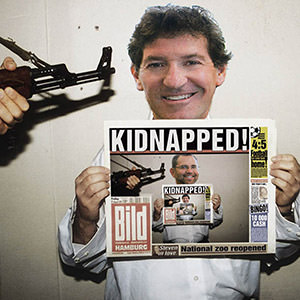 Steve and Harvey are kidnapped and flown to a remote area in Argentina. Their captors tell them they must buy back the business from the venture firms if they want to live. They buy back the business.
Steve and Harvey are presented with the Sales and Marketing Executives of the Year from the Sales and Marketing Executives International. During his acceptance speech, Steve unveils his latest invention … Ear Muffins. Sales and Marketing Executives consider revoking award.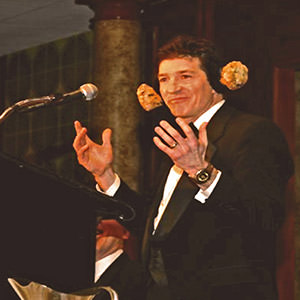 2004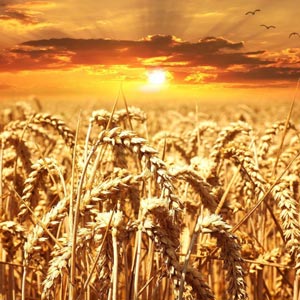 Main Street Gourmet® launches its Whole Grain muffin batter lines.
2005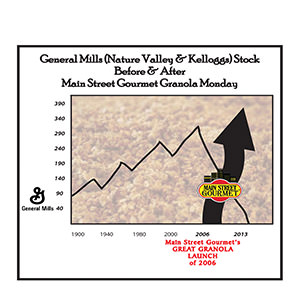 Main Street Gourmet® enters the granola market. Kellogg's and Nature Valley's stock drops 22% on the news. Coincidence? We don't think so.
2006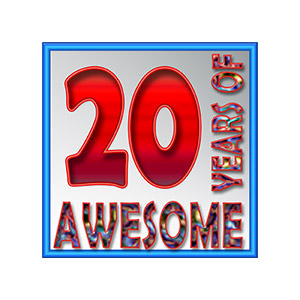 Main Street Gourmet® celebrates its 20th Anniversary on July 17th by holding a Muffin Day celebration in downtown Akron, Ohio.
The Mayor of Akron proclaims July 17th as "Muffin Day"… really!
The Chinese calendar is changed to the Year of the Muffin from Year of the Pig. Pigs across the world refuse to eat baked goods.
2007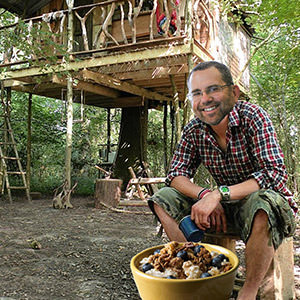 Main Street Gourmet® is chosen to create and supply custom muffin batters and granolas for one of the largest natural foods chains in the country.
Harvey attempts to take a month off in the woods to experiment eating granola as his sole source of food. Two days later he comes back – his only request – a comfortable toilet and two gallons of yogurt.
2008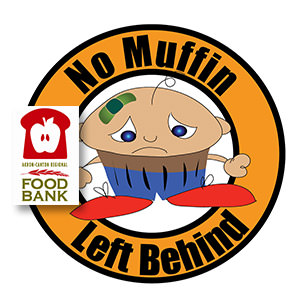 The 5th anniversary of our No Muffin Left Behind Outlet Sale. The sale's growing popularity as a community event required a move to the more spacious Akron Canton Regional Foodbank where it is now held several times a year.
A fast growing national restaurant chain chooses Main Street Gourmet® to supply a custom granola for its yogurt parfaits. Nothing funny about that – granola is serious business (cha-ching)!
Main Street Gourmet considers name change to "Main Street Granola and Other Custom Bakery Products" but holds off because it doesn't fit on letterhead.
2009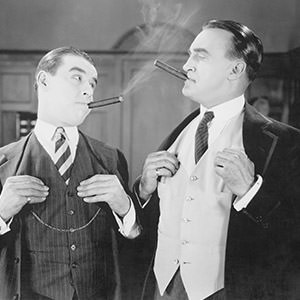 Main Street Gourmet® begins to make "double-baked" bars for several chains, pleasing the company's natural gas supplier.
2010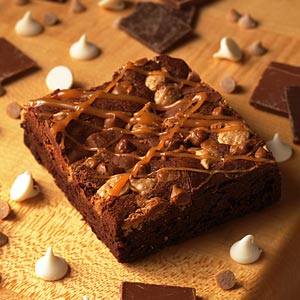 Main Street Gourmet® adds new varieties of cakes and bars to its Foodservice line.
2011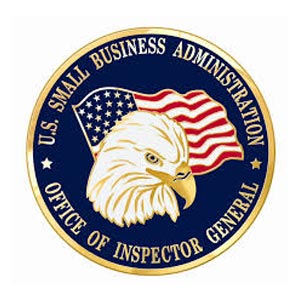 Main Street Gourmet named the 2011 Small Business Person(s) of the Year by the U.S. Small Business Administration (SBA). Co-CEO Steve Marks was overheard saying "Does Steve Forbes know about this?"
2011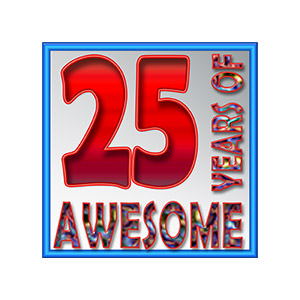 Main Street Gourmet®'s 25th Anniversary year!
Our list of custom products keeps growing as we add new processes; we now offer thaw-and-serve cookies.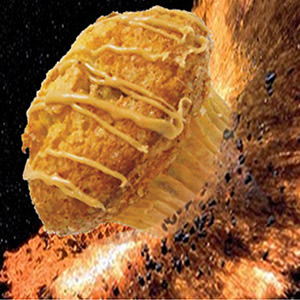 In anticipation of the end of the world (12-21-12), Main Street Gourmet gets ready to unveil its "End of the World Muffin". Inexplicably, the world still exists but the muffin died of embarrassment.
2012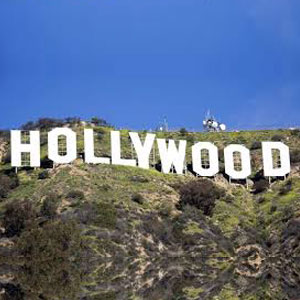 Main Street Gourmet begins producing and selling pre-packaged "granola clusters" for a major club operator. US Government Trademark and Patent office refuses trademark application for "Granola Clusters" so name is changed to "Small Group of Something with Granola".
Movie rights to the Main Street Gourmet story sold to Stanley Spielberg, distant cousin of a famous director/producer. Book rights still available for sale!
2013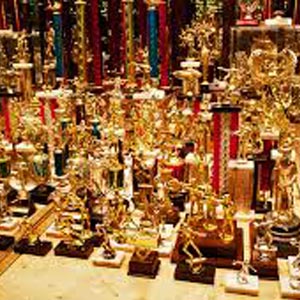 Main Street Gourmet receives multiple accolades: Best Places to Work in Northeast Ohio, Cascade Development Corporate Growth Award, and the Pinnacle Award of Summit County, presented by Inside Business Magazine and United Way of Summit County. These awards, and the room necessary to house them, force expansion plans to accelerate.
2014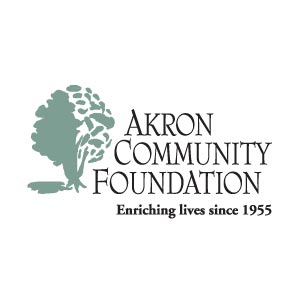 Main Street Gourmet received the Akron Community Foundation Philanthropy in Business Award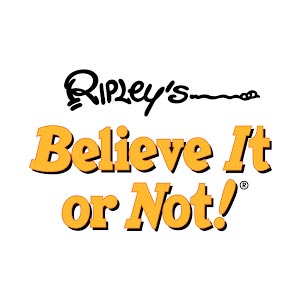 Dan Maurer, Director of Research and Development, and the rest of his team, receive the "Innovation Award" from one of our major customers. The customer was challenged making a product work with their current kitchen operations and they needed a solution fast. Dan and his team were able to evaluate the situation, reformulate the product and run the re- designed product in our plant in an amazingly short amount of time.
On an unrelated note Dan was also victorious in the office Wii Home Run Derby. We know of no one in the food industry who has achieved both of these distinctions. Guinness and Ripley's have been contacted.
2015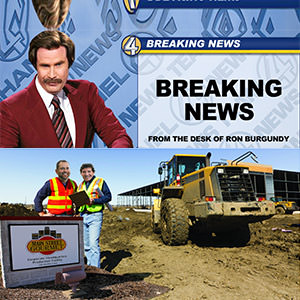 Ground is broken on the building expansion and renovation project that will increase capacity and functionality.
Not coincidentally, psychiatry bills for the Co-CEOs escalate.
Once again, Main Street Gourmet teams up with Northeast Ohio McDonalds to produce McCafe Muffins. Needless to say, we are a little McHappy about the deal.
2016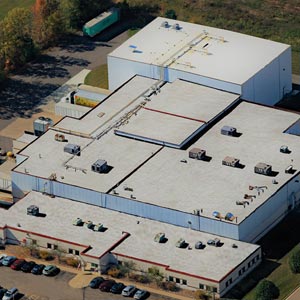 Main Street Gourmet celebrates it's 30 year anniversary commemorating opening day in downtown Akron, OH (July 17, 1987).
Completed the building expansion to allow us to grow.
In a related story, Harvey's expanding waistline forced him to purchase a new belt.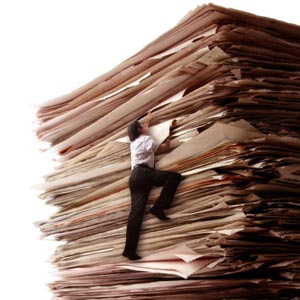 In R&D, the 3000th test recipe was written. The 3000 recipes include the homeruns, bombs, and everything in between. Like recipe #0044 is the tried and true 1060 Blueberry; 0993 is (XXXXXX*) granola; 1967 is (YYYYYYY*) poundcake. And, it's hard to believe that classics like 0008 Low Carb French Vanilla muffin, 0449 McChai, or 1223 Harvey's Cookie Pocket didn't make it on the market! But, there's definitely some rich history in that recipe log and we are proud to make it to 3000!
*Name redacted for national security purposes
2017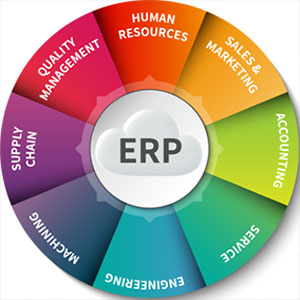 We flipped the switch on our new ERP system to help retrieve better data and to improve food safety by automating lot code tracking.
For those of you who have never implemented a new ERP system – please make sure you find 27 hours in a day.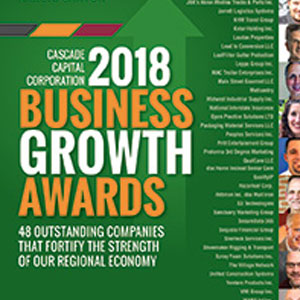 Main Street Gourmet was recognized with the Business Growth Award by the Cascade Capital Corporation at its annual meeting. In an unfathomable oversight, no muffins, cookies, brownies, bars, icings, toppings or granola from Main Street Gourmet were served.
2018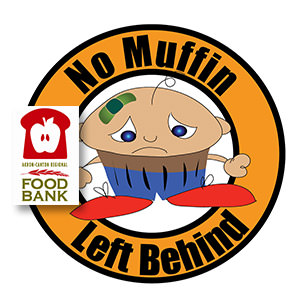 Main Street Gourmet and food lovers throughout the region celebrate the 15th Anniversary of the "No Muffin Left Behind" sale, a public offering of our overstock, discontinued and slight imperfect products for a low price with shared proceeds benefiting the Akron Canton Foodbank. To date, the company has donated more than 750,000 lbs. of food to the Foodbank.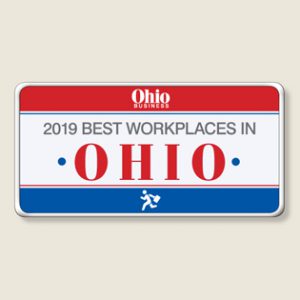 />
We were selected as one of the Best Workplaces in Ohio by Ohio Business magazine. Selections were based on employers' efforts toward employee engagement, employee relations, contributions toward supporting and enhancing their local communities and amount of free muffins each employee receives.
2019