Custom Bakery Brownies and Dessert Bars
Thaw and Serve
All the work is done for you – just defrost and serve.
Batter
We can also customize brownie batters for those who prefer to bake fresh at store level.
Special Processes
Our systems allow us to develop products that are layered, single or double baked, have added premiums, or require multiple toppings of varying textures and consistencies.
Custom Precut Sizes
We also offer sizing to suit your needs, from uncut trays to large bars.
Convenient Packaging
We understand your need for varied packaging to suit your particular system of operation. Our abilities include bulk packaging in individual trays that are cut to suit, or retail packaging according to your specifications.
---
Have an idea? Let's chat.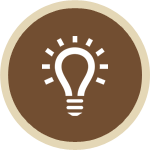 We can also create custom granolas to your unique specifications.
---