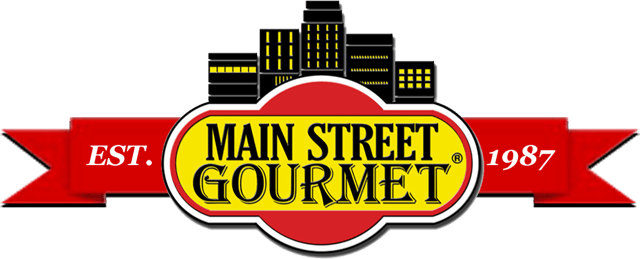 Retail Market – Isabella's Healthy Bakery
Take a healthy bite of any of our wide variety of Isabella's products.  All of our sugar-free, 99% fat-free, and whole-grain recipes have been developed to deliver a great-tasting product using only premium ingredients. The sugar-free and no sugar added muffins have been recently reformated and are now sweetened with Stevia. We are passionate about providing our customers on restrictive diets with not only delicious healthy alternatives but with a commitment to your safety as well.
Happy Customers
People love to love Isabella's healthy baked goods!
"The Chocolate and Blueberry muffins… absolute favorites!"
Nancy Winter | Londonderry, NH
"…big fan of Isabella's muffins… most delicious."
Fredi Leisersohn | Gaithersburg, MD
"The Chocolate muffins are delicious… no one would guess they are 99% fat-free"
Kathy Bailey | Chicago, IL
"So pleased with your muffins… simply wonderful!"
Naomi Glaser | Potomac, MD
---
Product Offerings:
Isabella's® Thaw & Sell
Sugar-Free Muffins
Isabella's® brand Sugar-Free Muffins are a delicious alternative to satisfy your sweet tooth without the guilt. Varieties available are Lemon Poppyseed, Native Corn and Chocolate.
---
Isabella's® Thaw & Sell
No Sugar Added Muffins
An extension of our Sugar-Free line adds fruit as naturally occurring sugar. Our No Sugar Added Muffins are sure to be a hit. Varieties include Blueberry Burst, Apple Explosion, Raisin Bran, and Cranberry Orange.
---

Isabella's® Thaw & Sell
Sugar-Free Cakes
Our Thaw & Sell Sugar-Free Pound Cakes are very popular… and for good reason: Great taste and texture! Available in Original, Chocolate, Marble and Lemon.
---
Isabella's Thaw & Sell Sugar-Free/No Sugar Added Cookies
These sweet treats are the perfect snack for the sugar-conscious consumer. You won't believe your taste buds! Varieties available are Sugar-Free Chocolate Chip and No Sugar Added Peanut Butter Cookies.
---
Isabella's Thaw & Sell Sugar-Free Black Tie Brownies
Unbelievably rich, moist chocolate brownies topped with a striking white drizzle make this decadent dessert a winning combination.
​
---
Isabella's® Thaw and Sell 99% Fat-Free Muffins
Isabella's brand 99% Fat-Free Muffins are just what the doctor ordered… Healthy alternatives that you'll love! Varieties available are Blueberry, Cape Cod Cranberry, Cinnamon Apple, Country Corn, Chocolate Chocolate, and All Natural Raisin Bran.
---
Isabella's® Thaw and Sell Whole Grain Muffins
Enjoy the health benefits attributed to whole grain products without giving up great taste. Our line of Whole Grain muffins includes Blueberry, Apple Cider, Banana, and Double Chocolate.